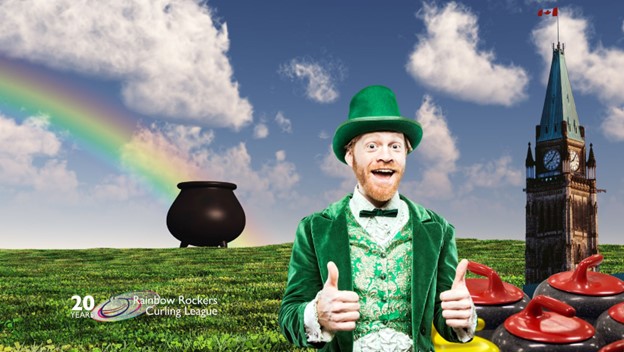 Thank you to those who joined us for the
Over the Rainbow Bonspiel in Ottawa from March 17-19, 2023!
We hope that all participating teams had as much fun as we did and we hope to see you next year!
Congratulations to the 2023 winners:

A DIVISION WINNER
Team Francis
Bill Francis
Jeff Junke
Stephen Courteau
Ian Kasper
B DIVISION WINNER
Team Tremblay
Robbie Tremblay
David Coffey
Dave Wavrock
Jake Graham
LUCKY LOSER WINNER
Team Dunville
Phil Dunville
Peter Fortier
Marc Nadeau
Brendan Sabo
A DIVISION RUNNER UP:
TEAM FRUIT OF THE BROOM
B DIVISION RUNNER UP:
TEAM LYNCH
LUCKY LOSER RUNNER UP:
TEAM FACEBOOK FRIENDS
A DIVISION CONSOLATION FINAL:
TEAM CHOW / TEAM TAYLOR
B DIVISION CONSOLATION WINNER:
TEAM THE BOSSES


Please support our main bonspiel sponsors, without whom the bonspiel would not have been possible or as fun:
YOW Home Team Real Estate
TD Canada Trust
Skanes General Contracting
Stroked Ego
Club Ottawa
Bobby's Table
Shoppers Drug Mart
Donald Walker Axion Insurance
And special thanks to the Ottawa Curling Club for hosting the tournament and creating a fun and welcoming atmosphere for all.
Stay tuned to this page for more info on next year's bonspiel!