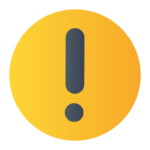 This season our league has decided to adopt the 5-rock rule along with all other leagues at the Ottawa Curling Club, playing the same rules as the elite curling teams.
Here is a link to the rule 5-rock-Free-Guard-Zone-Rule-Change.pdf
& Curling Canada's, Rules Of Curling For General Play 2018-2022 rules-of-curling-for-general-play
See rule 12, Pg. 17 for the 5-Rock Rule.
In Summary:
Any stationary stone(s) belonging to the opposition located in the Free-Guard Zone (FGZ) shall not be removed from play by the delivering team prior to the delivery of the sixth stone of the end.
After the delivery of each of the first four stones of an end, it is the responsibility of the skip of the team who is about to deliver to ensure agreement with the opposing skip as to whether or not any of the stone(s) in play have come to rest in the FGZ. If they cannot agree, they shall make the determination by using the six-foot measuring stick. If the position of another stone(s) hinders the use of the six-foot measure, they may reposition the stone(s), complete the measurement and replace the stone(s) to its original position.
Slow play should always be a concern and this new rule should have a limited affect on that. The most important thing to remember to reduce slow play, is to have players ready to throw their stone right after the opposing player has released their rock from the near hog-line. Do not wait to get your rock ready while watching the opposition stones travel down the ice if it is your turn to deliver.
Skips and Thirds should also me mindful of not taking too long to decide their teams next shot.