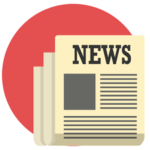 THURSDAY – MEET & GREET
Gear up for the 2018-2019 curling season at the annual Rainbow Rockers Meet and Greet. Pick up the season calendar; check out team rosters and sign up for clinics and/or opening day practice curling and pizza party (see details below).
Date: Thursday, September 20, 2018
Time: 5:30pm to 8:00pm
Place: Beerocracy, 340 Somerset Street W.

PAYMENT DEADLINE
The balance of your $210 registration fee ($160) is due on or before September 20, 2018 at 8:00 PM. Payment may be made in person by cash or cheque at the Meet and Greet. If you are unable to attend, please e-transfer your payment by the deadline to: [email protected]
Alternatively, please e-mail Steve if you would like to arrange to mail a cheque in advance of the deadline.
PIZZA & PRACTICE
Join us on September 30, 2018 for our annual practice game and pizza party. Curl at either the 3:00 PM or 5:00 PM draw and stay for the pizza party at 7:00 PM. All players register individually and will be placed on a team. The event is completely FREE! If you choose not to curl but still want to join us for pizza, please indicate that you will be attending for pizza only. Register at the Meet & Greet or by e-mailing [email protected] before September 25.
BEGINNER AND REFRESHER CLINICS
New to curling? Need to brush up? Then a Beginner or Refresher clinic is for you. Both will be held on Sunday, September 30, 2018 from 11:00 AM – 3:00 PM. The cost is $20 per person. Space is limited. E-mail [email protected] to register before September 23.
New members are strongly encouraged to attend the beginner clinic.
REGULAR SEASON
Regular season curling starts on October 14. The first round schedule, season calendar and updated spares listing will be posted in early October. In the meantime, please familiarize yourself with the league website, review the essentials of curling etiquette and brush up on league rules.
NEW THIS YEAR
A couple of new developments:
The RRCL now offers five player teams. The cost for a fifth player is $150 for the season. The fee entitles the player to full membership privileges in the league. If this interests your team, please contact our membership coordinator, John for more details.
The Rainbow Rockers will be moving to the Five-Rock Free Guard Zone for the 2018-2019 season. All regular leagues at the OCC will also be adopting this rule. More details to follow before the start of the season.See you at the Meet & Greet!